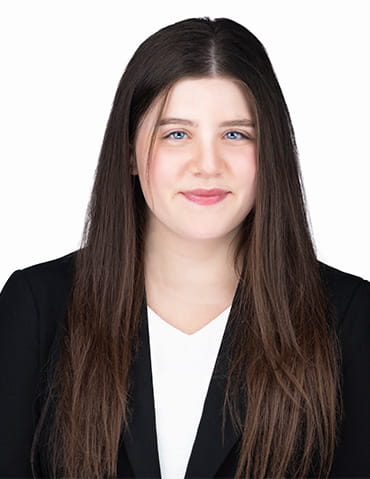 Cassie
Hobbs
Administrative Associate
Cassie Hobbs is an administrative associate at Aura Wealth Management and has been in the financial industry for two years. Cassie provides client and team support, and is building her expertise in all aspects of wealth management.
Born in White Rock, Cassie has spent most of her life residing in West Kelowna. Currently in her fourth and final year at UBC Okanagan, she is expected to graduate with a Bachelor of Management Degree and a Minor in Economics. Alongside her university education, Cassie is actively pursuing her Canadian Securities license and plans to obtain her Certified Financial Planner designation thereafter.
Cassie has always enjoyed competitive sports and achieved excellence in ringette, participating in both local and provincial leagues in Kelowna and West Kelowna. Beyond her professional and academic pursuits, Cassie devotes a significant amount of her time to her passion for horseback riding. She has previously competed in barrel racing and continues to support various equestrian clubs in the Okanagan region through community events, fundraising, and volunteering. In her leisure time, Cassie also indulges in activities such as hiking, fishing, camping, and travelling.