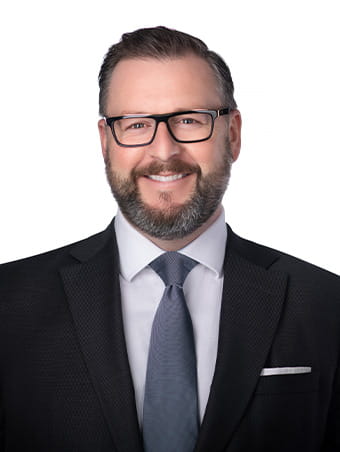 Stephen
Maser
Financial Advisor
Stephen is the founder of Aura Wealth Management and has been a financial advisor for over 18 years. Stephen specializes in wealth management strategies, portfolio management and tax efficient investing. He is cross border licensed and is able to practice in both the United States and Canada providing guidance and education for cross border investing issues.
Growing up on a cattle ranch in southern Alberta, Stephen majored in agricultural production at Olds College then worked in the oil industry as a service engineer. Recruited out of the oil industry after 10 years, Stephen entered the financial sector and completed his Canadian securities licensing through the Canadian Securities Institute in 2004. In 2015, he received his U.S. securities licensing though Kaplan University completing the Series 7 and Series 66 exams. In addition to his Canadian and U.S. securities licenses, Stephen also completed the Life License Qualification Program (LLQP) which enables him to provide advice on life insurance, annuities, segregated funds and related products.
Stephen lives with his wife Laura, a licensed optician and owner of an optical boutique in Kelowna. A Rotarian since 2006, Stephen has been an active member of the West Kelowna Daybreak Rotary Club since 2011; he was elected President in the 2019/20 rotary year. Stephen supports numerous charities such as the Heart & Stroke Foundation's Red Dress Event, the Father's Day Walk/Run for Prostate Cancer research, Kelowna Pride and The KGH Foundation. Stephen and Laura participated in the Central Okanagan Hospice Association's "Swinging with the Stars" annual fundraiser where they helped raise over $270,000 in 2018 in support of Hospice and Stephen is currently serving on their Foundation Board. An enthusiast of the arts, Stephen sponsors Opera Kelowna and used to serve on their advisory committee. Stephen is also the former vice president of the Okanagan Symphony Orchestra. Stephen collects 1st edition hard cover books and is a fan of science fiction, historical fiction, nonfiction and graphic novels. Passionate about food and wine, this was a major factor in Stephen and Laura's decision to move to the Okanagan Valley in 2011. They live with their Biewer Terriers, Leela and Chip.